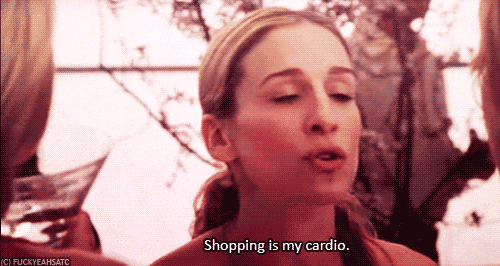 Hey, guys! As someone who is fond of fashion, it's obvious to assume that I enjoy shopping. That statement is 100% accurate. It can honestly get to an unhealthy point and I'm not even gonna front. I just want nice things! I can't help it! It's like they call my name. Lately, I've realized that I've been shopping more online than anywhere else. I just find it super convenient and sometimes I don't want to have to deal with people. Shopping is like meditation to me haha. It eases my soul. I honestly can't remember the last time I brought a piece of clothing in person. Anyway, I wanted to share with you some of my favorite places to shop. So, here we go….
Boohoo I have been oddly obsessed with all things Boohoo. Boohoo is from the UK and they're are a super affordable online retailer. The reason being is that they have a sale every day. I've never purchased anything full price there. The quality is good and there is a huge variety of options. You really can't go wrong. I'd definitely recommend this store to anyone on a budget.
Fashion Nova This website kind of reminds me of HotMiamiStyles.com, but just a bit different. The main thing that they have in common is that they cater to curvy women. By that, I mean that they showcase clothes for women who are bootylicious and/or boobalicious. As someone who is pear shaped, I buy a lot of my pants and jeans from there. They're not only online. They have a few stores in California.
DAZE I found out about this place on Instagram. It's more of a boutique. They have fewer options than your average online retailer, but I do like what they sell. The price point isn't bad either.
Windsor This store is similar to Boohoo. The vibe is pretty much the same and so is the price point, but Windsor rarely ever has sales. So, that's the only bummer. Otherwise, the clothes are trendy and they do have stores in various states in the US.
MissGuided I absolutely LOVE this place! The only problem is that they can get pricey. So, I can't indulge as much as I'd like to. Their clothes are great though and right up my alley. They stay on top of trends and keep things fresh and bold.
I hope you guys check some of these places out if you haven't already and remember…