Hello lovely people! Lately, I've been doing a lot of beauty vlogger research because you can never learn too much about beauty so I wanted to discuss some of my NEW favorite beauty vloggers as well as some of my OLD ones. I'm sure most of you have heard of the lovely gals I'm going to discuss in this post BUT maybe some of you haven't! If you're a beauty addict like me you're gonna love them as much as I do! Let's start off with my new favorite vloggers ….
Lauren Curtis
IG: @lozcurtis
Twitter: @laurenbeautyy
Youtube: http://www.youtube.com/laurenbeautyy
So I just found out about Lauren a couple of days ago and I love her. She's Australian and she has a lot of tips for beauty. She has some great makeup do's and dont's videos and a huge selection of makeup tutorials. She explains things in depth and that's what I like. She doesn't automatically assume you know what she's talking about and her makeup looks have a good range and variety to them. So definitely check her out!
Jaclyn Hill
IG: @jaclynhill
Twitter: @jaclynhill
Youtube: http://www.youtube.com/jaclynhill1
Website: jaclynhillmakeup.com
Another girl who I've come across just recently is Jaclyn Hill. She's a makeup artist and she's friends with another of my faves, Nicole Guerriero. She reminds me of Nicole but she's less of a goofball haha. She's an absolute sweetheart. She's very informative and has a lot of tips and tricks but of course she would because she's a makeup artist. She used to work for MAC. She definitely does use more high end makeup and tools but nothing too ridiculous.
Andrea Brooks
IG: @andreaschoice
Twitter: @andreaschoice
Youtube: http://www.youtube.com/andreaschoice
Andrea is a Jill of all trades! She does DIY, hair tutorials, makeup tutorials, hauls, etc. The only issue is she does have a tendency to go short amounts of time without vlogging like a few weeks or so BUT I do the same thing with blogging so who am I to complain? haha. Anyway, she has a quirky fun attitude AND she has a twin! She's really, really, really CREATIVE so if you love DIYs, creativity, and finding new ways to do things then her channel is definitely for you!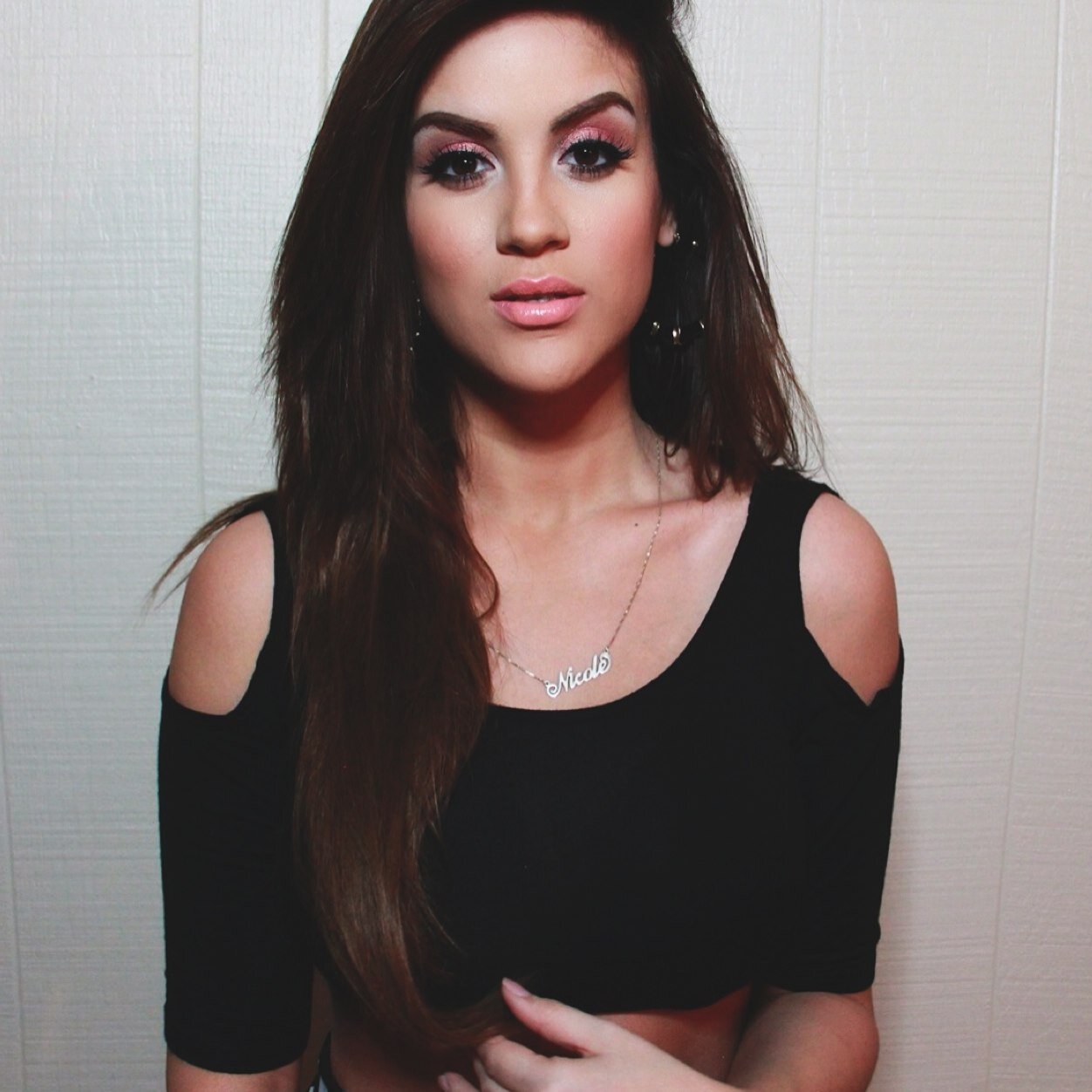 Nicole Guerriero
IG: @nicoleguerriero
Twitter: @nguerriero19
Youtube: http://www.youtube.com/nguerriero19
Website: http://www.naturallynicole.com
This free spirited, fun loving, beautiful girl was my FIRST LOVE in the beauty world of Youtube. The moment I saw her red hair tutorial is when I fell in love with her personality. She's just a great person and I can tell from just watching her on Youtube! I'm dying to meet her in IMATS NYC so hopefully SOON! Anyway, she has a lot of variety on her channel. She uses a variety of products, both drugstore and high end. She also films very frequently so no complaints there! I wouldn't change a damn thing! She's just great.
Carli Bybel
IG: @carlibel
Twitter: @carlibybel
Youtube: http://www.youtube.com/carlibel55
Website: http://www.thefashionbybel.com
Last but not least is the glamourous gal, Carli! She is glamour, glamour, glamour. She can do neutral looks but glam does her best. So if you're into all that jazz, watch her channel! She knows how to do amazing dramatic makeup looks! She is a genuine sweetheart and she also has another channel about inner beauty. She does freelance makeup work and she has tons and tons of videos so I guarantee you'll find something to your liking.